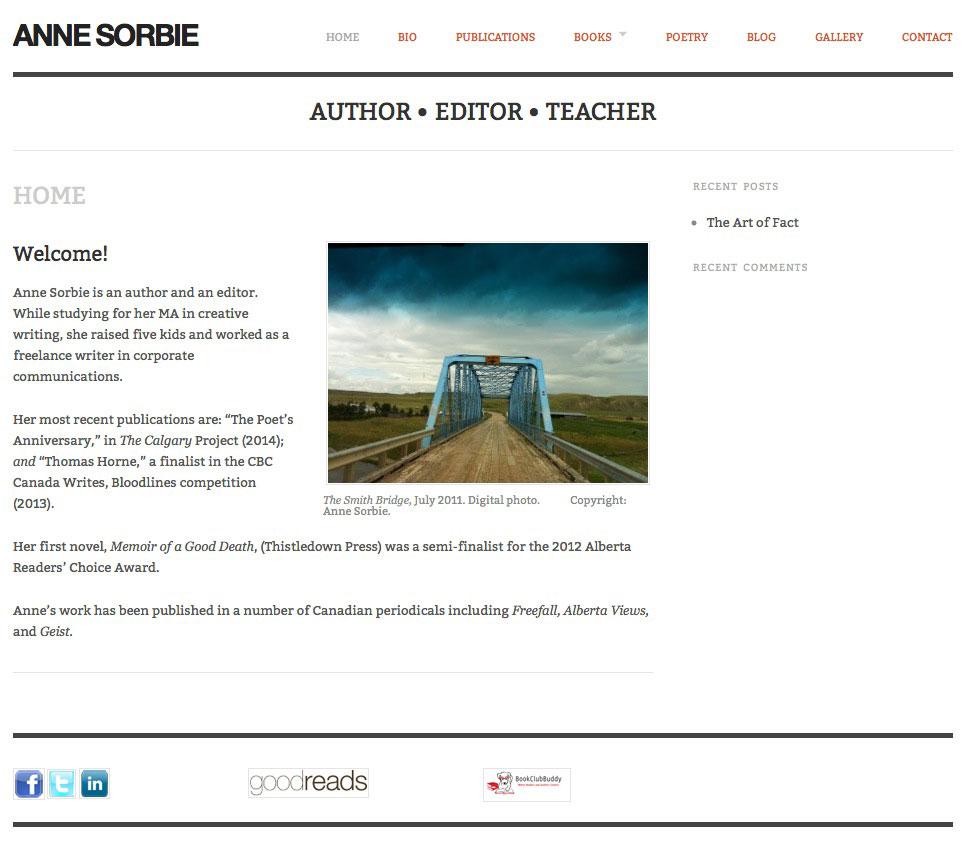 Project Description
New WordPress, fully responsive website (resizes automatically for mobile platform) for Calgary author Anne Sorbie.
Vertical sharing buttons integrated into website to capitalize on social networking.
Website features carousel slide show, rotating background images and the latest in HTML5 coding so that the website will be state of the art for years to come… and it looks good too!