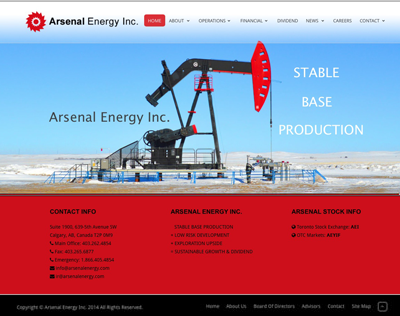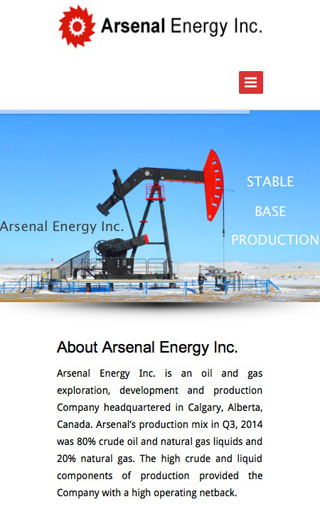 Project Info
Skills
Wordpress, Web Design
Project Description
A new website for a Calgary oil and gas company done in the most versatile, fast loading and search engine friendly CMS platform available – WordPress. Responsive (mobile friendly) with a modern design, this website has a backend admin and is fully accessible via admin panel for tweaks, updates and site expansion.
Site includes current stock information, press releases and corporate presentation and oil and gas production information for multiple locations.
WordPress for a client means that the website is supported by a platform that is regularly updated and future updates are compatible with the present set up meaning updates are easy and can be completed via the admin panel. Translated this means your website is around for the long term.
What this means for the viewer is that the site works on different browsers, platforms and devices. User friendly interface has a modern easy to navigate interface and a professional presentation.
Need an affordable website that it is easy to manage and update?