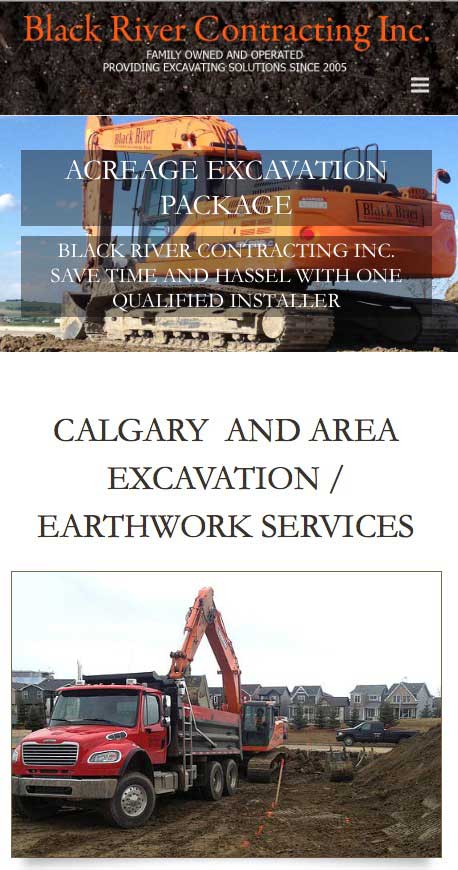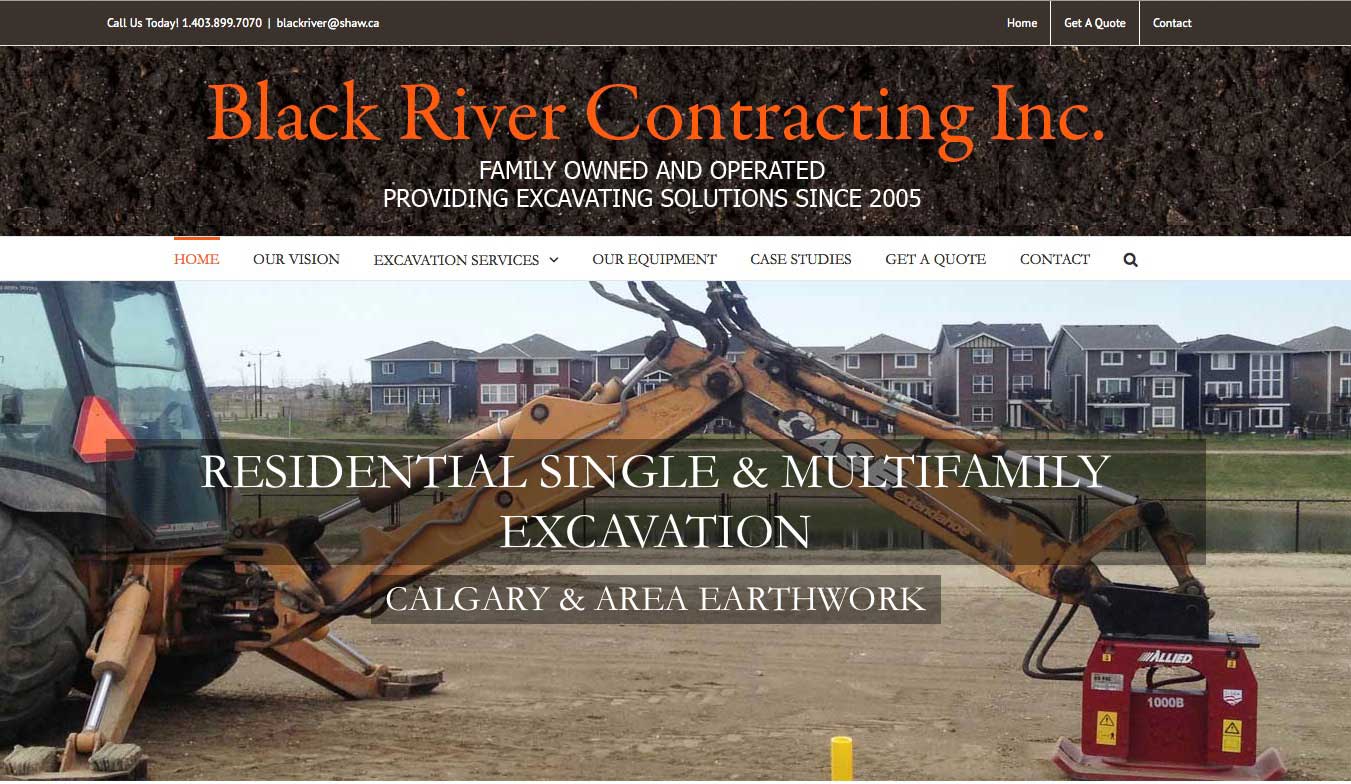 Project Info
Client
Black River Excavation
Project Description
In 2016 the Calgary marketplace is very competitive and smart business owners are upping their game and realizing the importance of a website that is contemporary, search engine friendly and displays well on all devices. Statistics show that over half your visitors view a website on a mobile platform. A new WordPress template has all of these features which  improves the company's professional impact. Content and information is well organized and accessible to viewers making it an easy choice to make the call to Black River Excavation for your next earthwork project. Website includes a Google Search account, Google Analytics and is connected to social media accounts. User-friendly backend admin is fully accessible to make tweaks and updates to the site providing for flexibility for growth and site expansion in the future.
The redesigned website is modern, fast loading and search engine friendly, and can compete along side the best small business websites.
Contact us to get an affordable website that it is easy to manage and update and uses the latest code to get your site found on the web and display in the best possible presentation on any device.
It is without hesitation, and with great enthusiasm, that I encourage anyone looking for website assistance to call Marilyn! I believe you WILL benefit from her direct approach, your time is not wasted with endless back and forth, and the product delivered exactly fits your needs.
Marilyn seemed to have a  true passion and desire to understand my business and created a website that not only embodies the services we provide, but also embraces our love of what we do and our pleasure in helping customers! Her website was so successful at sharing our message that within the first month we received a web generated contact that paid us back for the cost of web design in spades!
Liz Brousseau- Black River Contracting Inc