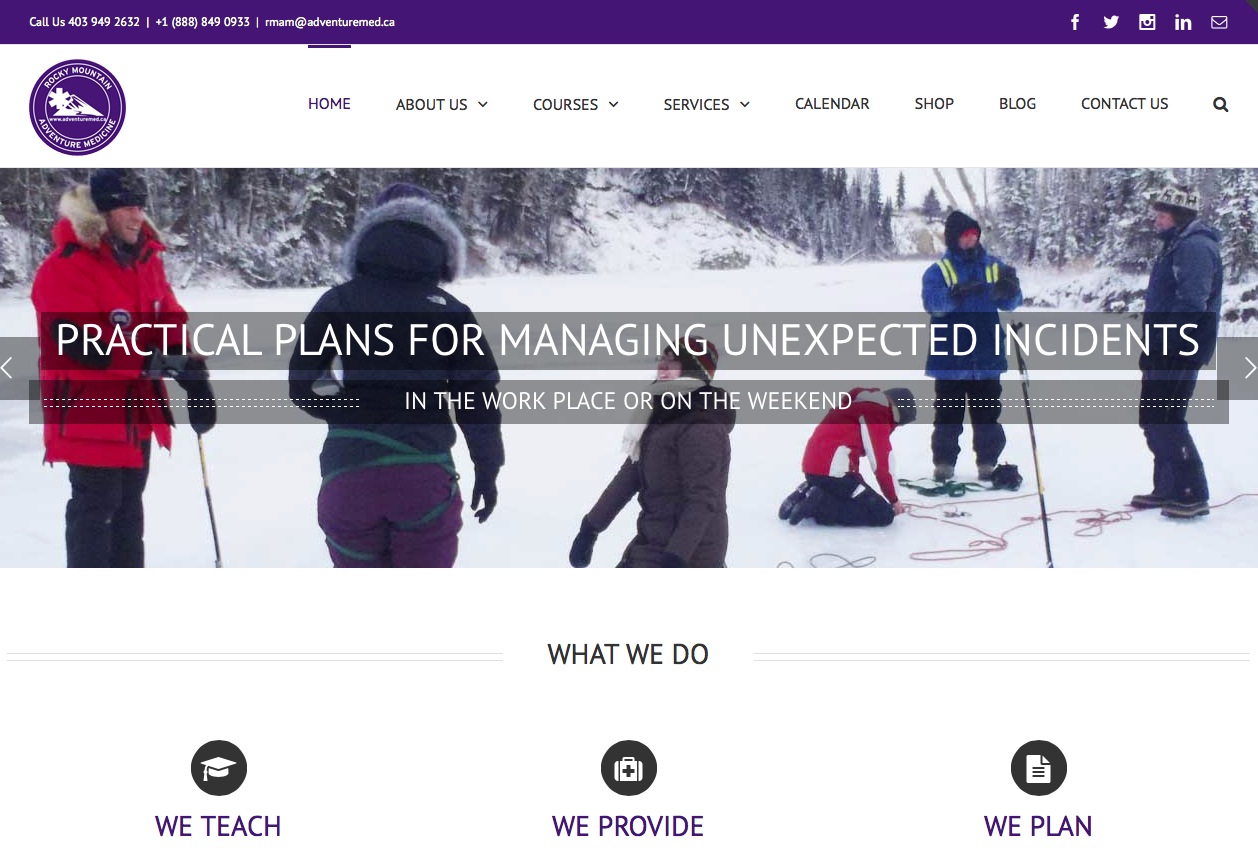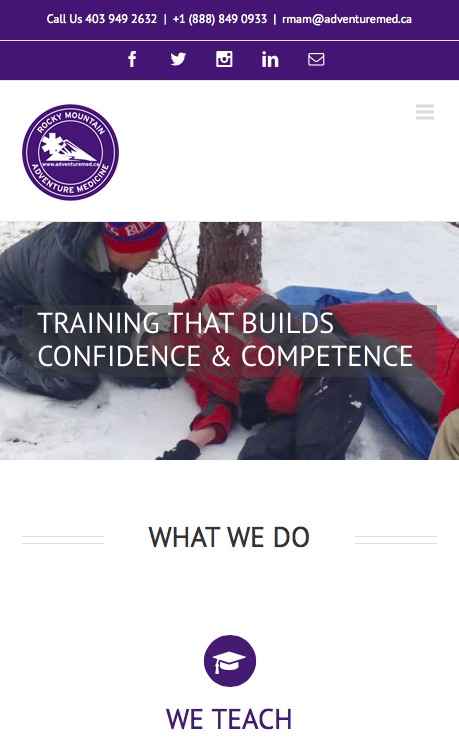 Project Info
Client
Rocky Mountain Adventure Medicine
Project Description
Repurposed content in a new WordPress template gave the website the functionality and facelift to improve the overall professional impact for an already well established and professional company. Lots of content and information that is well organized and accessible to viewers makes it easy to grasp the wide variety of services and courses offered. A winning website! Content is search engine friendly and website includes a Google Search account, Google Analytics and connected to social media accounts. User-friendly backend admin is fully accessible to make tweaks and updates to site. Lots of flexibility for growth and site expansion.
The redesigned website is modern, fast loading and search engine friendly, responsive (mobile friendly) and can compete along side the best small business websites.
Contact us to get an affordable website that it is easy to manage and update and uses the latest code to get your site found on the web and display in the best possible presentation on any device.
After many years of frustration trying to find a reliable website developer whom we could work with, we partnered with Marilyn of Boden/Ledingham Web Design.  Since that time, we have moved forward in leaps and bounds.  Marilyn is wonderful to work with.  She listens well to be sure that she knows what we are looking for (rather than working with her own agenda), she explains things in terms that we as "lay people" can understand and is a wonderful support to us, making herself available as needed to help us manage our website.  Marilyn is flexible and easy-going in her approach and great to work with.  Additionally, she has proven herself to be extremely reliable, which is hugely important to us.

For the first time in many years we are working with a professional who functions as a wonderful support to our team, in order to ensure that our website reflects who we are and what we do as a company.  Marilyn is creative, has great ideas and suggestions and has made the process of creating and updating our website very straightforward.  We can't thank Marilyn enough for all her assistance and guidance and look forward to continuing to work with her as we expand the possibilities of our corporate online presence.
Brenda Watt – Owner/Director of Operations – Rocky Mountain Adventure Medicine Inc.