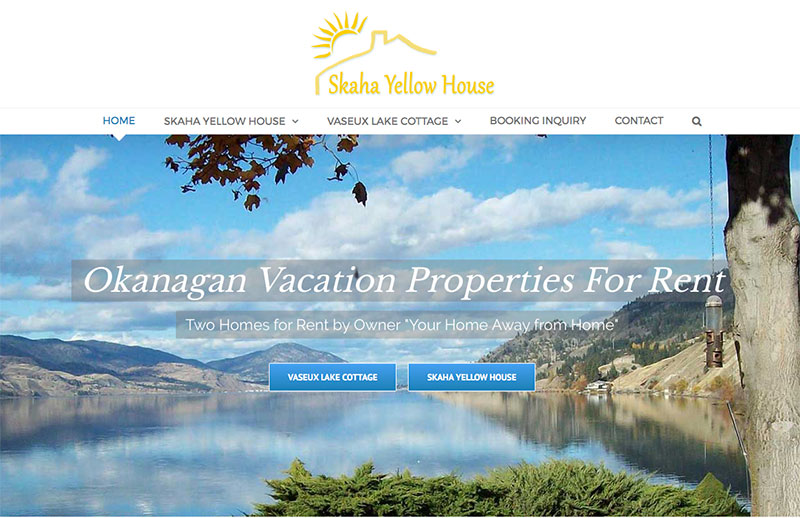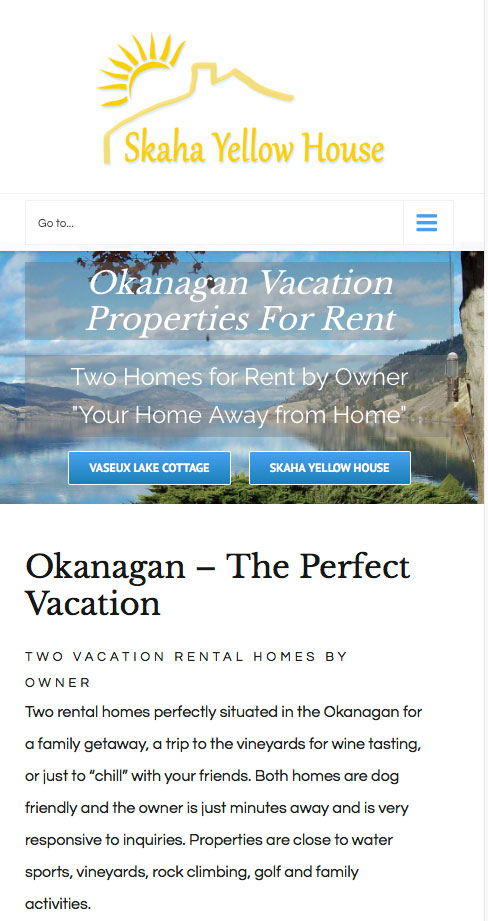 Project Info
Client
Skaha Yellow House
Skills
Web Design Logo Design
Project Description
Client contacted us all the way from the Okanagan. Annette had done her research, looked at competitor sites and found one she really liked and it was one we had done last year in WordPress for Ponderosa Point, also located in the Okanagan. Website includes a backend admin, is responsive and is fully accessible 24/7 for tweaks, updates and site expansion.
Website includes an availability calendar for both properties which is easily updated and economical. The site also features a gallery, client testimonials and information for guests. A website where you have total control, booking forms and no added fees is a great option for VRBO owners.
If you are in the process of considering a website for your resort, vacation property or B&B, let us know and we can guide you through the steps and supply a working list of things you should be thinking about. The little things will make the process go more smoothly which in the end will save you money.
Contact us to get a website that it is easy to manage and update and uses the latest code to get your site found on the web and display in the best possible presentation on any device! We have options for many different price points.
I was struggling to figure out what my next step was going to be in creating a web-site for my vacation properties.  I came across the designer of a near by resort and thought WOW this is what I'm looking for.

I contacted Marilyn Ledingham who was very prompt in her reply.  Marilyn was very easy to talk to and understood what I was trying to achieve.  The final product certainly exceeded my expectations. Its Beautiful! Thank you Marilyn for all your hard work!
Annette Knight, South Okanagan Vacation Property Owner