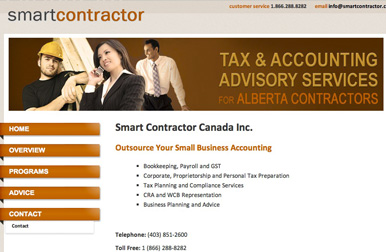 Project Description
Smart Contractor needed help completing their website that was partially developed. Boden/Ledingham was up for the challenge!
We updated, fine tuned, added elements, fixed a few things and in record time we had the site live and Smart Contractor was in business (web-wise)!!
A great little site that speaks volumes about a company.