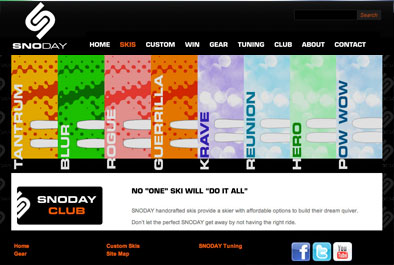 Project Description
Website launches a new Alberta business based in Cochrane. This website is a total Bragg Creek production. Proprietor – John Hromyk, logo and top sheet ski designs by AdMaki and website by us!
E-commerce is built into the website as well as many other cool features – this is a work in progress – we are still in the process of adding video, social networking, reviews and much more.
The site is set up with online editor so that the client can make changes to the site resulting in significant cost savings.
Client Testimonial
Marilyn Ledingham and her team developed a fully functioning e-comm site for our custom ski and retail business. Over a period of a few months we were able to affordably introduce our line of skis, our corporate culture and our vision to local and international markets. Marilyn provides prompt services and creates cost effective solutions for any size business. I recommend Marilyn and her company Boden Ledingham to anyone seeking website development. John Hyromyk