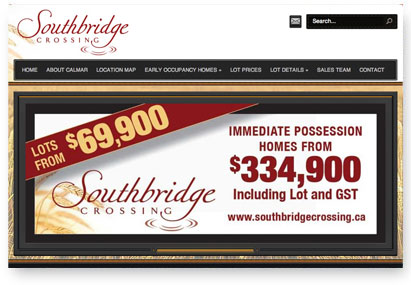 Project Info
Client
Southbridge Crossing
Skills
Joomla, CMS, Web Design
Project Description
This site released two weeks ago has already sold three homes! All of their immediate possession home inventory sold!
Developed quickly due to a tight timeline this site has lots of information presented n a professional manner.
Website is keyworded for the search engines and has Google tracking installed. Fine out more about how you can optimize your website presence and marketing. Get in touch!