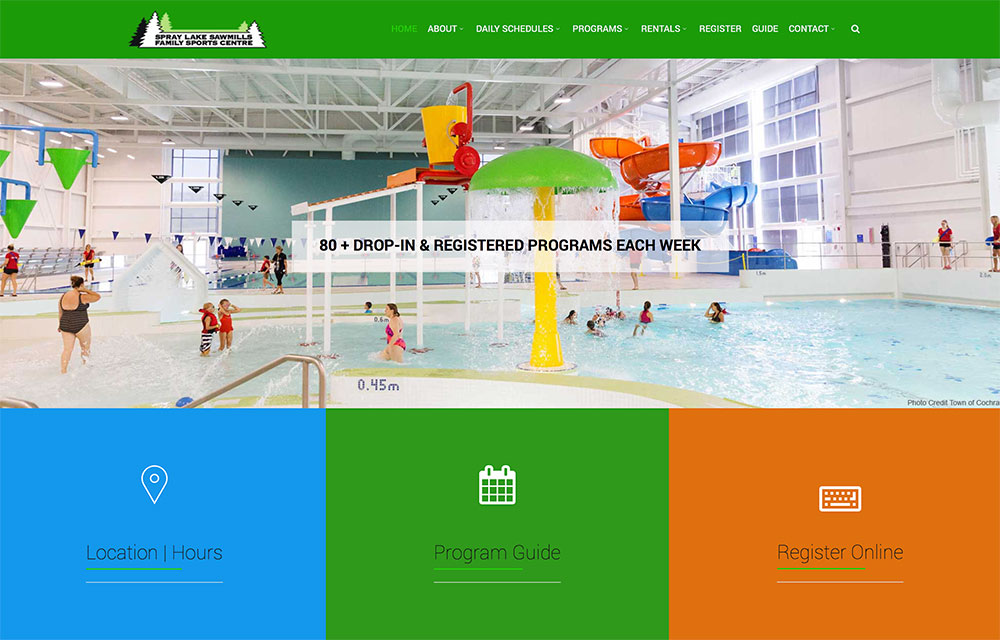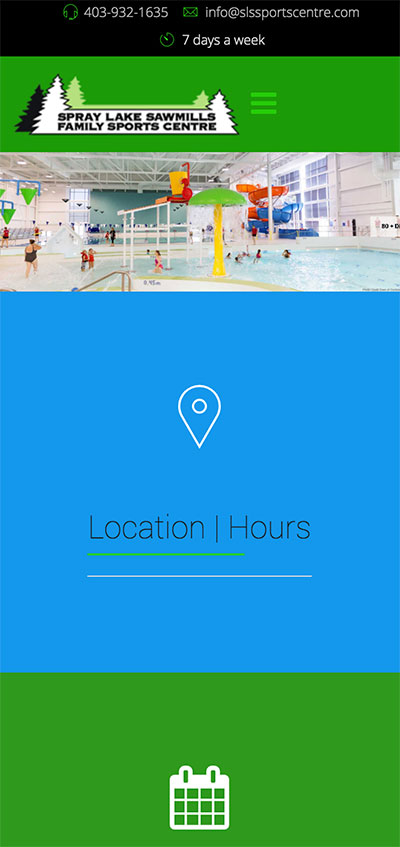 Project Info
Client
Spray Lake Sawmills Family Sports Centre
Project Description
A redesign in Joomla with a built-in program guide which displays magazine style and is mobile friendly. Site was reorganized to be more user friendly and includes mega menu, news feed, upcoming events. Sponsors and major tenants are profiled on every page. Website is socially connected with Instagram and Facebook and includes a backend admin and is fully accessible 24/7 for tweaks, updates and site expansion.
The most important upgrade was a responsive, mobile friendly website that displays well on all devices. And staff were given a tutorial and extensive instructional manual in order to manage the website going forward.
If you are in the process of considering a website for your business, let us know and we can guide you through the steps and supply a working list of things you should be thinking about. The little things will make the process go more smoothly which in the end will save you money.
Contact us to get a website that it is easy to manage and update and uses the latest code to get your site found on the web and display in the best possible presentation on any device! We have options for many different price points.
I have worked with Marilyn Ledingham of Boden/Ledingham Web Design for 7 years.  She is a consummate professional with incredibly responsive turnaround time for any requests or projects. She is creative and personable, and her services are well priced. I would wholeheartedly recommend Marilyn. She cares deeply about her clients.
Hillary Richardson – Marketing & Sales Director – SLS FSC – Cochrane