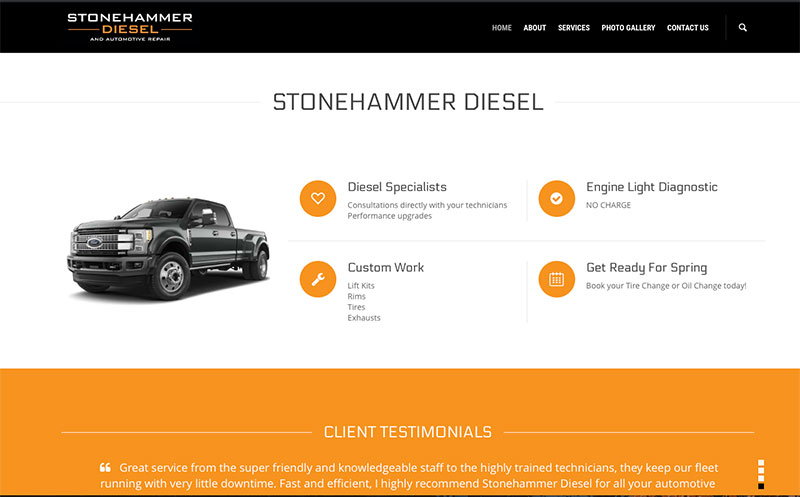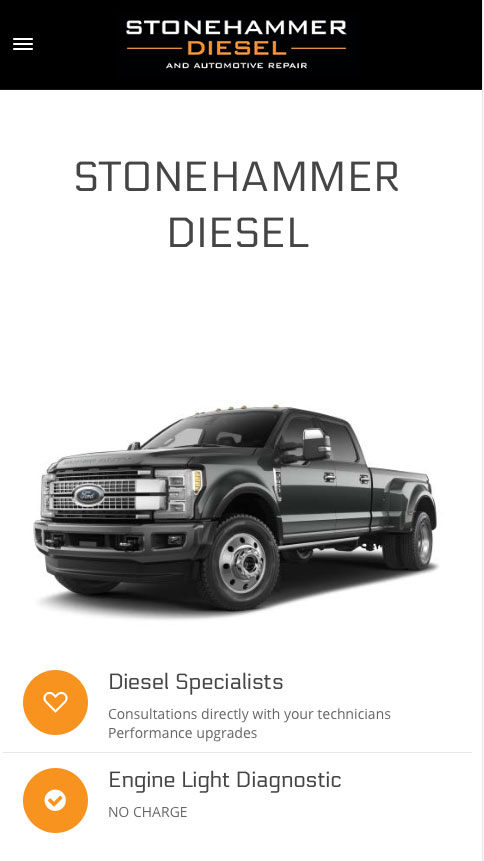 Project Info
Client
Stonehammer Diesel
Skills
Wordpress Web Design
Project Description
A new Wordpress website for a new business. Branding and style were built to match the supplied logo. Website has the potential to grow with the business. The sky is the limit! Website includes a backend admin, is responsive and is fully accessible 24/7 for tweaks, updates and site expansion.
Clients are repeat customers and we love that!
If you are in the process of considering a website for your business, let us know and we can guide you through the steps and supply a working list of things you should be thinking about. The little things will make the process go more smoothly which in the end will save you money.
Contact us to get a website that it is easy to manage and update and uses the latest code to get your site found on the web and display in the best possible presentation on any device! We have options for many different price points.