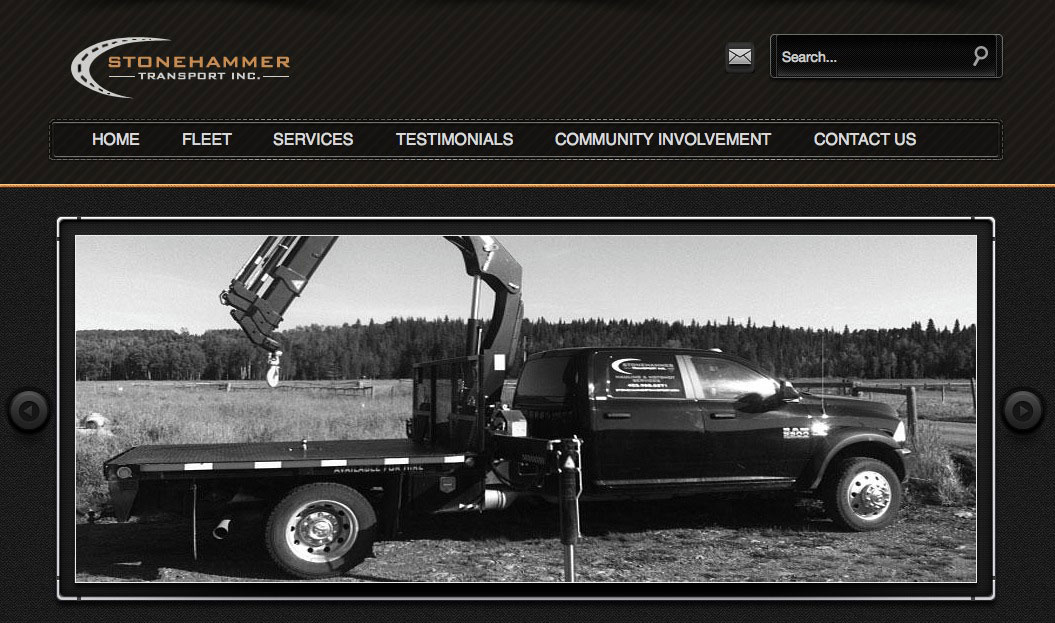 Project Info
Client
Stonehammer Transport
Skills
Wordpress, Web Design
Project Description
Every new business needs a website. This site wasn't expensive yet it has a professional look and all of the necessary information to attract customers.
This style of website also has huge potential to grow – custom quoting, image gallery and much more. Contact us for more information about how to get a starter website with potential to expand and the ability to take over the development and maintenance (also keeping the cost down). We provide the tutorial and instructions for your future reference.
Thanks to our friends at Compass Rose for the referral.