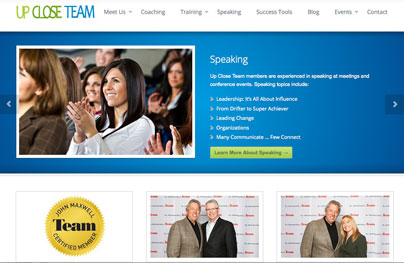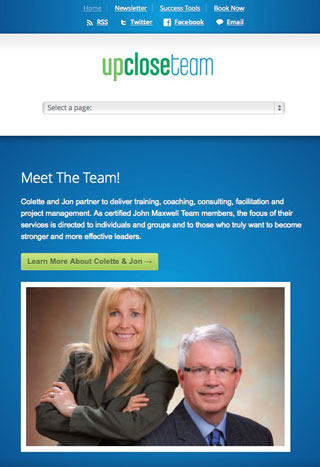 Project Info
Skills
Wordpress, Web Design
Project Description
A WordPress site that launches a new business team in Cochrane, Alberta. We pulled this together quickly as the client was committed and on schedule.
The site is "responsive" (mobile friendly), very professional and comes with lots of features. Site incorporates videos, blog, Twitter feed, social sharing and a detailed contact form for parties interested in coaching, training or hiring an event speaker. Up Close Team can also accept registrations for events they are organizing. We also designed their colourful logo.
All the best to Jon and Colette on their new ventures.