HootSuite – Manage Your Social Media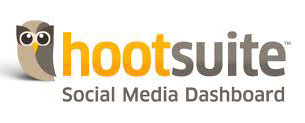 This program is an online interface that allows you to manage multiple social media accounts. In one browser window, one can do it all. The functionality this programs provides is extensive. I highly recommend this program. www.hootsuite.com
HootSuite's free plan allows you to enjoy and grow your social networks. Use the basic features of the easy-to-use dashboard to track mentions, messages and keywords on social media.
Manage up to 5 social profiles
Post to several different social media at one time
Scheduling your messages for the whole week and save time
Access basic analytics and reporting tools
Access Twitter, Facebook, Google+, Linkedin, Foursquare, Mixi and WordPress.com
Using Streams:
Twitter streams will show you your latest tweets, favourite tweets, my mentions, hashtag search, sent messages, lists and direct messages and scheduled tweets. Facebook streams will show wall posts, news feed, status updates, photos, videos, events, search and schedule posts. Other social media have similar available streams.
Using Apps:
Dozens of additional apps are available for programs from Constant Contact, You Tube, SurveyMonkey, Tumblr, Flickr, Blogger and many, many more. You can even manage your gmail from within HootSuite. I brought into HootSuite my Constant Contact accounts and can get detailed feedback about each newsletter sent out. The only social media that is missing as far as I can tell is Pinterest. But like I've said – really impressive!
Open 24/7
The HootSuite dashboard refreshes all of the streams regularly and one can leave the dashboard open 24/7. Really convenient and friendly and you don't have to login to different account each time you want to post or check your social media.
I thought this was a good tutorial.

Another tutorial HootSuite For Business – http://www.youtube.com/watch?v=Cz4vbeQQE0Y