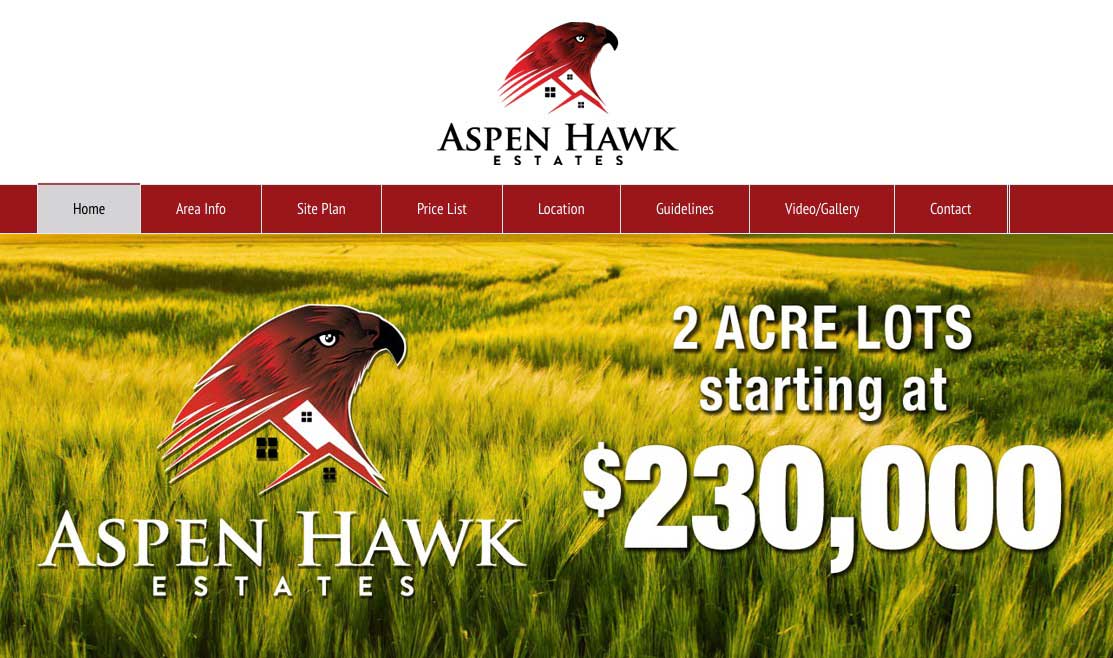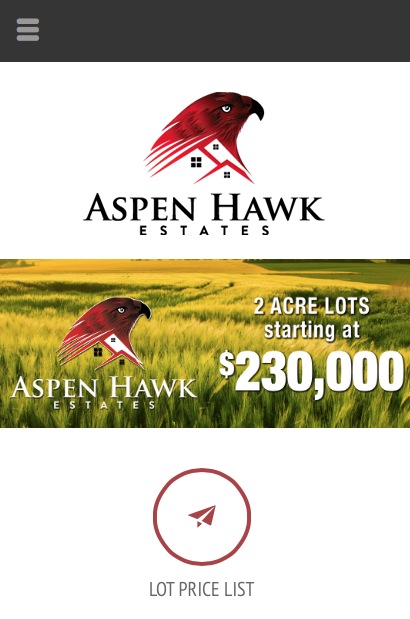 Project Info
Skills
Web design & Development, Video, Photography, Logo Design Management
Project Description
A new WordPress website for a Aspen Hawk Estates. Fast loading and search engine friendly, responsive (mobile friendly) modern design, this website has a backend admin and is fully accessible via admin panel for tweaks, updates and site expansion.
Project included logo design, Google + page, video overview, and website development. We also provided the photography (drone and ground). Aerial photographs taken by drone, flying in a grid pattern shooting vertically were complied to make the site plan, which has lot boundaries overlaid providing a clear realistic depiction of the development and specific lots.
Contact us to get an affordable website that it is easy to manage and update and uses the latest code to get your site found on the web and display in the best possible presentation on any device!
I first met Marilyn Ledingham about 6 years ago while retained by an Alberta Home Builder. Marilyn designed two additional websites on behalf of two other clients. My clients, both being Financial institutions, were very satisfied with the economics of both website proposals. Both sites were very well designed from an ease of use standpoint as well as graphically pleasing and inviting to the users. Marilyn is prompt with her responses to requests for changes, updates to the sites or simply responding to my queries on statistics. I have no hesitation in recommending Marilyn of Boden/Ledingham Web Design as a great choice of designers.
Richard K Dalton, Real Estate Consultant