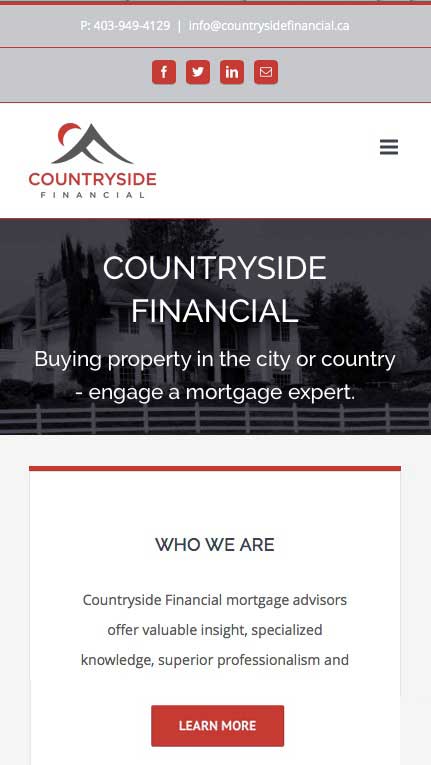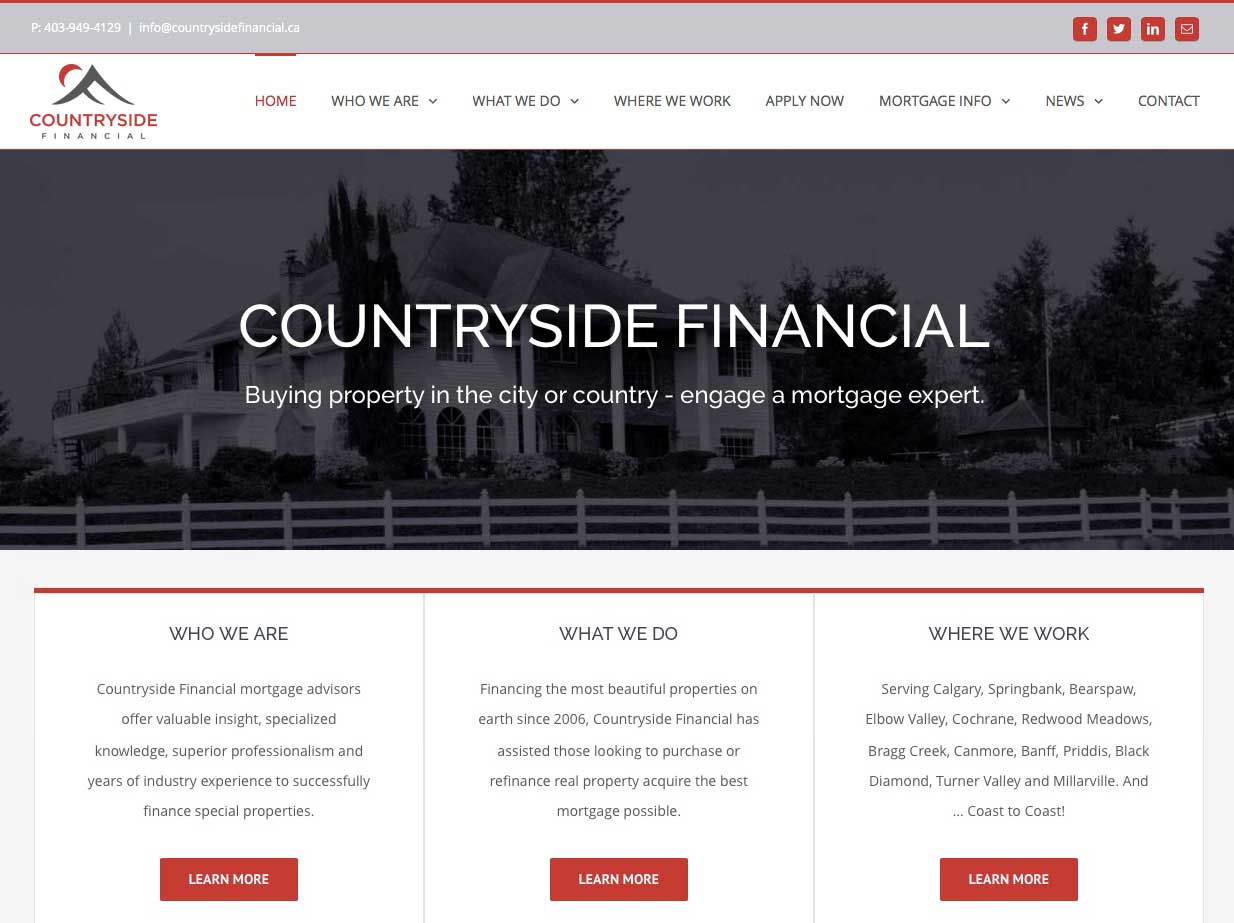 Project Info
Client
Countryside Financial
Project Description
New branding calls for new website! A new WordPress template gave the website the modern look and design to improve the overall professional impact. Content and information is well organized and accessible to viewers making it an easy choice to make the call to Countryside Financial. A professional presentation that is responsive and displays well on all devices! Content is search engine friendly and website includes a Google Search account, Google Analytics and connected to social media accounts. User-friendly backend admin is fully accessible to make tweaks and updates to site. Lots of flexibility for growth and site expansion.
The redesigned website is modern, fast loading and search engine friendly, and can compete along side the best small business websites.
Contact us to get an affordable website that it is easy to manage and update and uses the latest code to get your site found on the web and display in the best possible presentation on any device.
Marilyn at Boden Ledingham has been my go-to web designer since 2008. Her design skills, technical know-how and efficient service in the creation & maintenance of my website has made her a valued partner in my business. She provides a cost-effective website with top-notch service!
Candace Perko – Countryside Financial