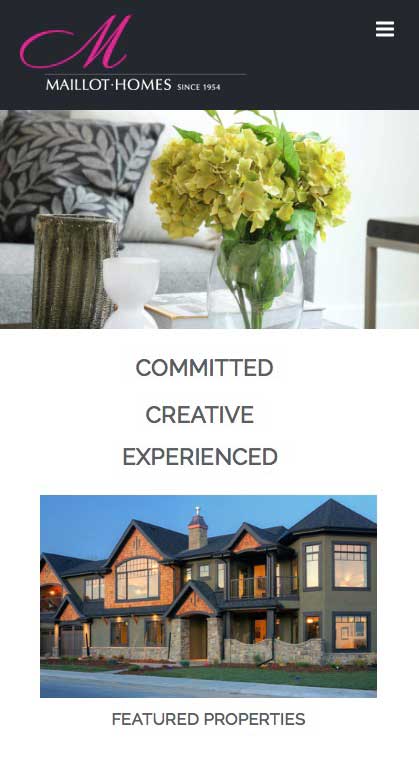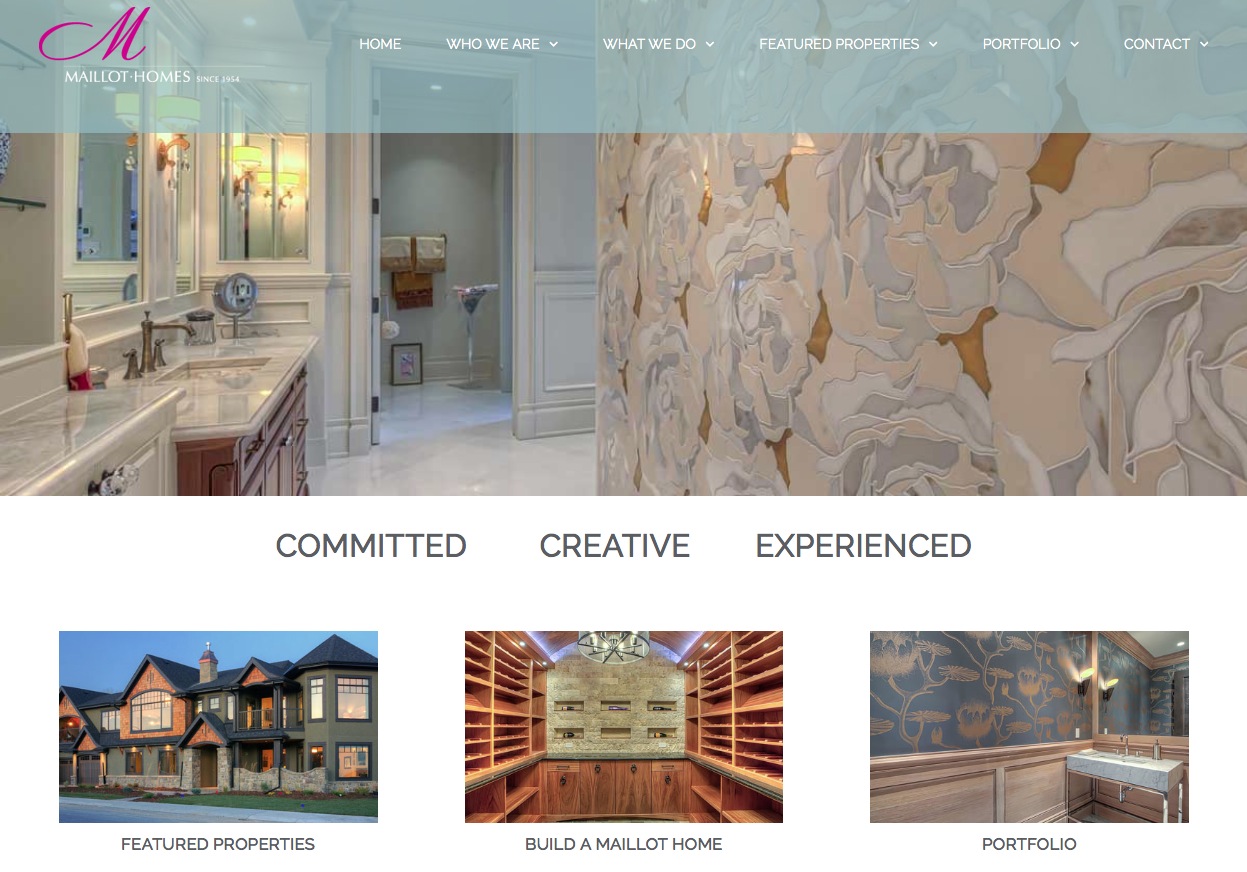 Project Info
Client
Maillot Homes Calgary
Project Description
The Maillot signature stands for custom, design, luxury and craftsmanship. The new WordPress website represents all of these valuable trademarks. A competitive marketplace and ever-changing technology requires the smart business owner to keep up to date on marketing strategies while realizing the importance of a website that is contemporary, search engine friendly and displays well on all devices. The new WordPress templates have all of these features – improving the website visitor's experience while displaying the company's uniques presence on the web. Content and information is well organized and accessible to viewers making it an easy choice to make the call to Maillot Homes for your next custom build in Calgary. Website includes a Google Search account, Google Analytics and is connected to social media accounts. User-friendly backend admin is fully accessible to make tweaks and updates to the site providing for flexibility for growth and site expansion in the future.
The redesigned website is modern, fast loading and search engine friendly, and can compete along side the best small business websites.
Contact us to get an affordable website that it is easy to manage and update and uses the latest code to get your site found on the web and display in the best possible presentation on any device.