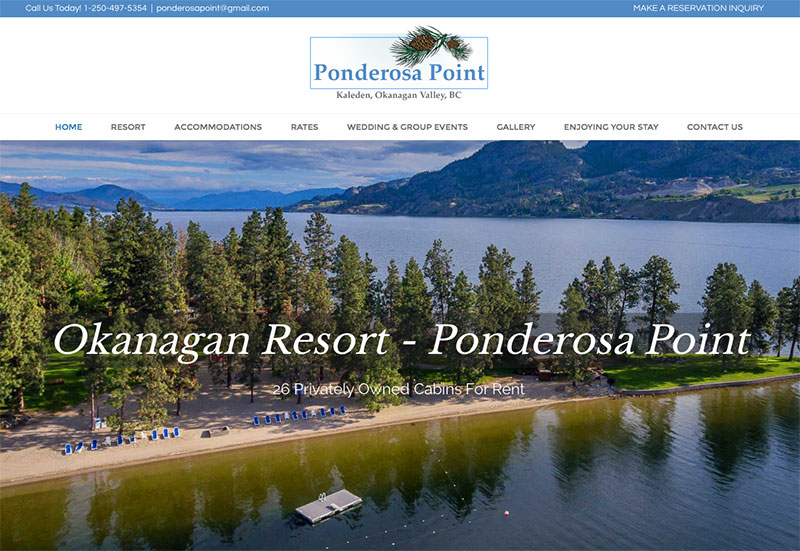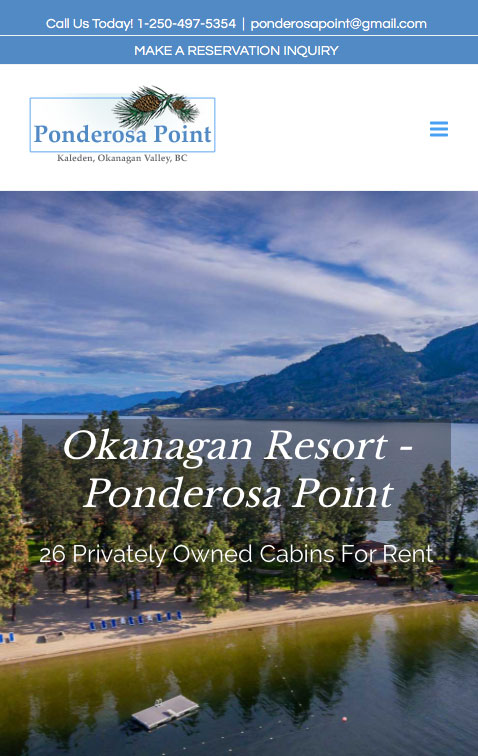 Project Info
Skills
Web Design, Photography, Logo Design, Wordpress
Project Description
A redesign in WordPress with features illustrating the best of modern websites – large banner images, lots of images and image galleries, customized inquiry forms for various types of booking inquiries, mobile friendly presentation, modern upgrades with simple well organized content and profiles visitor testimonials in a sliding carousel format. Website includes a backend admin, is responsive and is fully accessible 24/7 for tweaks, updates and site expansion. Client is getting lots of positive feedback from visitors and I believe they would say that the new and improved website has been money well spent!
Also wanted to mention that the cabin photography is also by us – 26 cabin interior and exterior photos photographed in 3 days!
If you are in the process of considering a website for your business, let us know and we can guide you through the steps and supply a working list of things you should be thinking about. The little things will make the process go more smoothly which in the end will save you money.
Contact us to get a website that it is easy to manage and update and uses the latest code to get your site found on the web and display in the best possible presentation on any device!
Marilyn Ledingham is an exceptional web designer … and more!  Marilyn quickly understood our business.  Her breadth of experience, depth of technical knowledge and creative insight resulted in the development of our powerful website.  She is very organized, provides great suggestions and can be relied upon to meet targets and deadlines. Marilyn was very patient with us and an absolute pleasure to work with.
Ponderosa Point Management